About Whiteline Shelters & Tarps At Whiteline Shelters & Tarps Setting the "standards in our industry"
Company History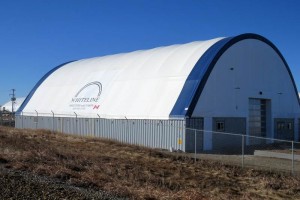 'Setting the standards in our industry' is not just a motto, it is what we believe in and have been doing since 1992. Our small shop operation of truck tarp manufacturing has grown into a Western Canadian supplier, installer, and repair service of fabric buildings. We take pride in choosing buildings with integrity and standards that will stand up to our environment and meet the needs of the customer.
We are committed to creating long term relationships.
Customer Service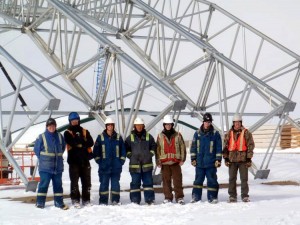 It is not every day that you put up a fabric building, but we do. Our experienced sales staff will guide you through the process of designing the appropriate structure for your application. You will be equally impressed with our install crew, who will arrive in a timely manner, get the job done and leave the site clean and tidy.
Our fabricating shop is no exception to this standard. All truck tarping, new or repairable will be done in the shortest length of time to get you back on the road.
Service and Innovation
Whiteline is recognized as being a supplier of high quality buildings, with the same reputation for installation. We are available to service all areas in Alberta and Saskatchewan and are always ready to meet new challenges concerning your building requirements or retrofitting. Our experienced staff will work with engineers and architects to come up with practical working solutions.
Whiteline maintains the same quality expectations for the truck tarping and our new products of environmental berms and containment products. We are focused on using the best materials available on the market at completive pricing.
Safety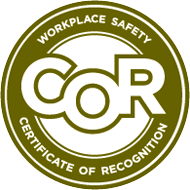 Whiteline is a COR (Certificate of Recognition) certified company and have been for 5 years. We are proudly committed to a "Full Compliance Culture", giving health, safety and environmental issues the highest priority in all of our activities. Many times, we have heard back from our customers how they appreciated the safe working habits and professionalism of our crew.