Calgary Construction Tarp: Whiteline Shelters and Tarps
Specializing in Calgary Construction Tarps
Whiteline Shelters can over your work area with a construction tarp for safety; protect your equipment, tools and supplies below or above ground. Our fabric material includes a large line of Poly, Vinyl, Mesh, Cordura, Shade Cloth, and Canvas. Starting off as a small company, Whiteline has quickly expanded by providing quality service to our customers. We provide services to the Oil, Agricultural, Landscaping,Commercial, and Industrial fields, as well as to the everyday person.
At Whiteline we have a simple approach to business: Be Honest, Be Affordable, and Be On Time! We believe that in order to anticipate and respond to the demands of the market place and those of our clients, our staff and management need to always be accessible to our clients, knowledgeable and open to new ideas.
Our Products Include:
Calgary Boat Covers
Calgary Mesh Tarpaulins
Calgary Flat Deck Tarpaulins
Calgary Layflat Waterhose
Calgary Winter Fronts
Calgary Bug Screens
Calgary Canvas Cabins
Calgary Dock Seals
Calgary Canvas Buildings
Calgary Fabric Repair
Calgary Load Straps
Calgary Fold-A-Tents
Calgary Custom Tarps
Calgary Hay Stacks Covers
Calgary Ice Shacks
Calgary Tow Belts
Calgary Farm Machinery Covers
Calgary PVC Grain Tarpaulins
Calgary Gravel Tarpaulins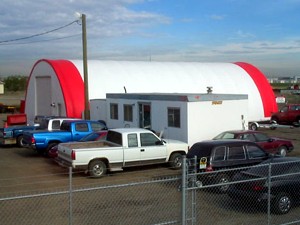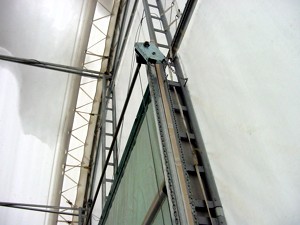 Whiteline Shelters makes repairs for all makes of fabric structures.
Alberta's Distributorship For: